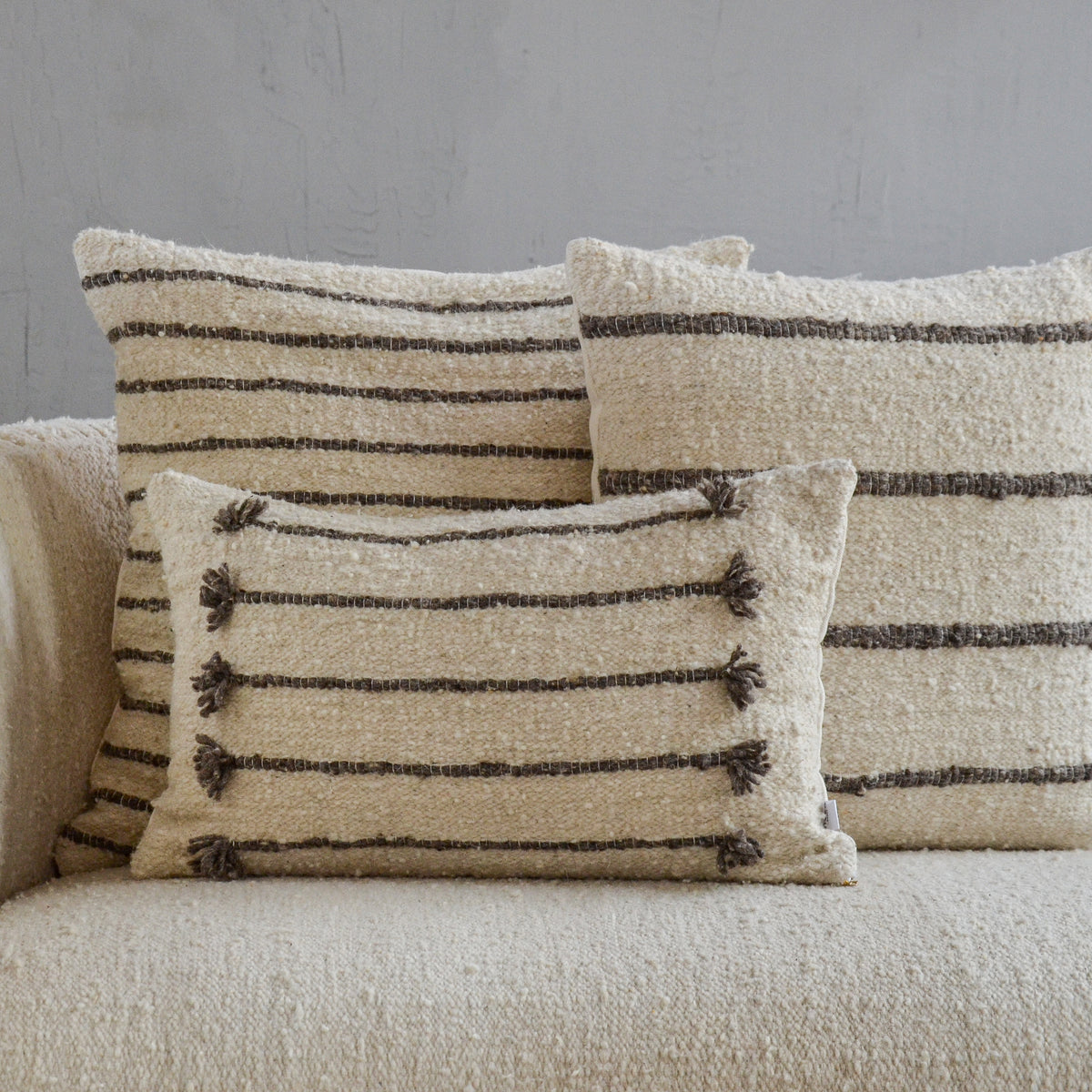 Gray Wool Pillow Covers
The Gray pillow covers are made from 100% hand-spun wool made in a pedal-loom. Each piece is hand-loomed in an artisan community in the Momostenango region of the Guatemalan highlands. The natural wool gives it a lush luxurious feel. Our pillows are crafted by hand, one at a time, so there will be slight variations in size and color. Through your purchase, you are helping to create sustainable income opportunities for Guatemalan artisans.
________

Natural Ivory and Natural Gray
Front: Natural hand-spun wool with a cotton warp / Back: 100% cotton canvas
Dimensions Zapote - 12" H. x 20" W., Guanaba - 18" W. x 18" H., Pitaya - 18" W. x 18" H. / Zapote - 30 cms. H. x 50 cms. W., Guanaba - 45 cms. W. x 45 cms. H., Pitaya - 45 cms. W. x 45 cms. H.
Pillow inserts are not included.
________

Care: Each pillow is hand-loomed using handspun wool, spot clean only. This product is not intended for high traffic or commercial use.
________

Learn more about our impact here.