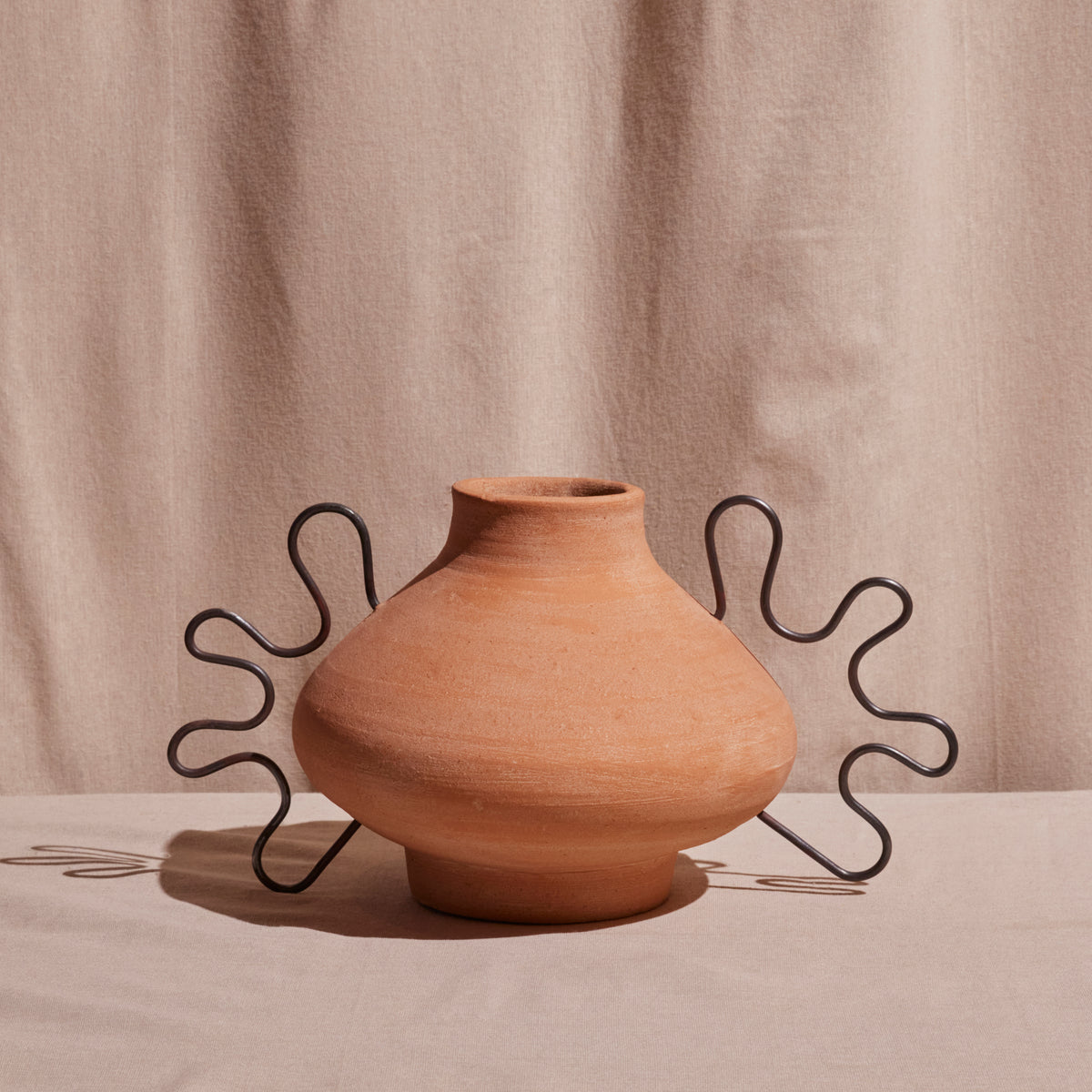 Ines Terracota Vessel
The Ines Vessels are crafted by artisans in Sabana Grande Honduras. A sculptural piece crafted sustainably and ethically by skilled craftsmen. Each piece is unique will have slight variations in dimensions and size due to its unique process. For decorative use only.
________

Terracotta + Iron 
Dimensions: 14.5" W. x 6.25" H.
Every piece is made to order.