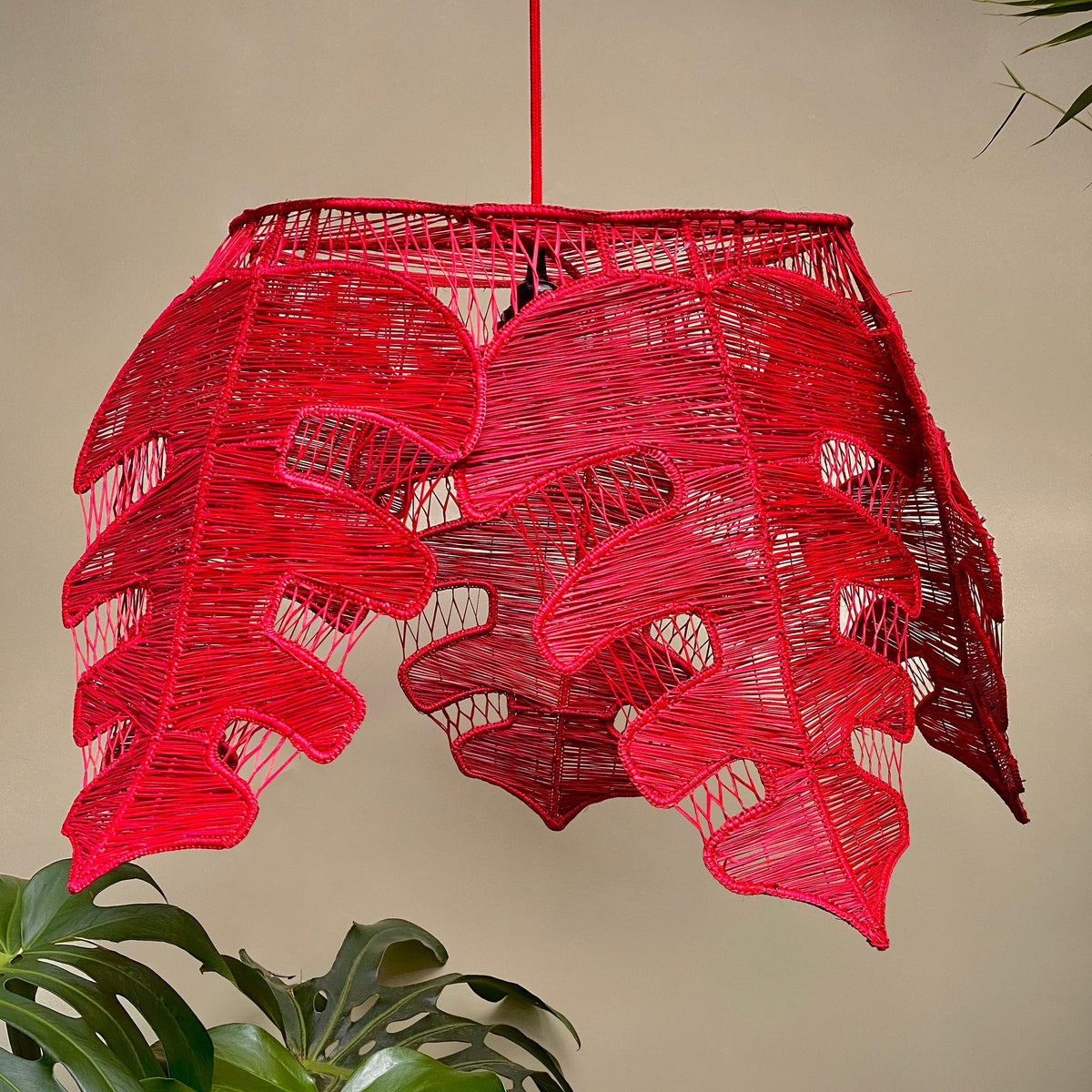 Lámpara Balazo – Monstera Grande Rojo
Hanging lamp made of iraca straw in the shape of a bullet or monstera leaf, woven in natural fiber of the iraca palm in natural color, screen made by Yaneris in Usiacurí Atlántico.
________
Dimensions: 23.62" x 15.75"
________
Care: Do not expose to direct sunlight, clean with a semi-damp cloth.
________
Learn more about
Alta Estudio
.